For those in the semiconductor industry, the decline in chip prices has not just begun, but has been going on for less than half a year. "Whether it's mass memory or universal MCU or DDIC, it's basically falling. Now it's a common phenomenon that chip prices are falling, after all, supply exceeds demand." Some analysts said.
Overnight, chip price crash became hot again. Previously, according to CCTV financial report, the chip market is now experiencing price cuts, with some chip prices falling by more than 80%. In the report, CCTVFinance mentioned that the price of a certain chip made by STmicro rose to 3,500 yuan last year, but dropped to around 600 yuan this year. Another chip, which cost about 200 yuan last year, now sells for about 20 yuan.
Before this, "lack of core" almost became the industry's biggest anxiety. Last year there was even a dark battle over chips among the new car makers.
At the end of May this year, He Xiaopeng, the founder of Xpeng Automobile, once again expressed the lack of chips on social platforms, and expressed the lack of core in the automobile industry at that time with the popular Keda duck holding a "desperate for chips".
According to "financial world" weekly understanding, the current market situation, is the price and lack of core coexistence. Among them, this round of chip prices fell mainly in the consumer electronics industry, while industrial, automotive chip prices are relatively strong. As mobile phone, PC shipments decline, related chip prices have been falling for some time. CCTV's report also mentioned that although some chip prices have avalanched, there are signs of divergence in different chip demand, and the supply of new car products is still relatively tight.
According to Caitianxia weekly, the two chips mentioned by CCTV finance are MCU (micro processing chip), which are widely used in industrial and automotive industries. Industry insiders to "financial world" revealed that the general MCU, DDIC (display driver chip), memory (memory chip) is the main representative of the recent drop in chip prices. According to Jiemian News, some power management chips and image sensors are also experiencing price cuts.
Core loss and avalanches coexist
An analyst close to the chip industry told Caitianxia that the downward trend in consumer electronics chip prices has been discussed for some time, and it has been rumored in the industry for a long time, not just recently.
"Whether it's mass memory or universal MCU or DDIC, it's basically falling. Now it's a common phenomenon that chip prices are falling, after all, supply exceeds demand."
"The analyst said. The analyst also noted that the decline in chip prices was global, not limited to the Chinese market, and that a big reason behind it was a contraction in demand due to changing economic conditions, "not because of too much capacity expansion. "
But the slump in chip prices has spread in the last month or two. "At the beginning of the year, some chip factories were holding up, but now they have to adjust," he said. An industry insider said.
In fact, some of the chip giants are still raising prices. Taiwan Semiconductor, Intel, Samsung and others have all recently announced price increases.
In July, Intel said it planned to raise prices this fall on cpus for home computers and servers, as well as peripheral products such as Wi-Fi chips, by a few percentage points to 20 percent because of rising costs.
TSMC also announced a 6% across-the-board price hike from January 2023, less than a year after its last across-the-board price hike. Shortly after TSMC's announcement, it emerged that Samsung was planning to raise foundry prices for its wafers by as much as 20 per cent, depending on customer order volume, type of chip and contract duration.
On the demand side, in addition to the consumer electronics industry, chip demand represented by industry and automobile is still relatively strong.
But there have been recent signs that semiconductor weakness may be broadening. Micron Chief Financial Officer Mark Murphy said industrial companies and automakers are the latest customers to cut orders for chips, Sina reported on Aug. 18.
According to a source in the industry told Caitianxia weekly that even automotive chips are now less serious than before. "Industrial semiconductors such as ECU (electronic control unit) are still missing, but not much."
Insiders in the semiconductor industry told Caijing World that the most representative price drop is for panel-related chips, especially DDIC related to liquid crystal panels, and for mobile phone and computer related chips, such as memory chips and universal MCU, which are all falling significantly.
A person close to the mobile phone manufacturers mentioned to "Caijing World" that the current inventory of each mobile phone manufacturer should be relatively high, the inventory level is not healthy, but the specific data is internal sensitive information. "This drop is due to oversupply, which is cyclical. It can't be helped." "The person said.
Why are chip prices plummeting?
Why is there such a sudden drop in chip prices?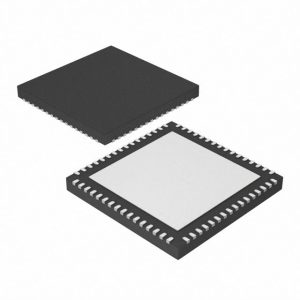 Industry insiders generally believe that the "chip shortage" background before the chip price "big" too much, the supply chain players "wide accumulation of grain", but catch up with the recent weak demand in the consumer electronics market, the emergence of "oversupply" situation.
Back in 2020, this year, under the serial impact of various "black swan" events such as epidemic, earthquake, fire and power outage, the global chip industry supply chain was quickly disrupted, and the supply level was greatly affected.
On the other hand, demand for chips is growing. The chip restrictions imposed by the US on Huawei and other domestic manufacturers have set off alarm bells for many enterprises, forcing them to plan ahead and scramble for production capacity and stock up on a large scale. The rapid development of 5G networks and new-energy vehicles is also pushing players to accelerate production and further expand the demand for chips.
Reports show that handset makers such as Huawei and Xiaomi started stocking up in the third quarter of 2020. In Q4, 2020, the supply of automotive chips is the first shortage, for this reason, some automotive chip companies even offered to raise the price of TSMC by 20%, thereby encouraging the latter to increase the production capacity of automotive chips. Before this demonstration, other chip players have also followed suit. Serious "demand" under the chip price rise curtain opened.
Later, speculators caught wind of the market, hoarding and speculation of goods frequently occurred in the market, and the price of chips inevitably skyrocketed. For a time, there were news such as "The price rose faster than the housing price in Shenzhen" and "the price was 20 times higher but still can't be bought". Yu Chengdong, CEO of Huawei terminal BG and smart car solution BU, also joked that when Huawei entered the automotive field, it did not know the shortage of core in the whole industry was so serious. A chip priced at 10 yuan was forced to be priced at 2,500 yuan, while a car needed 9 chips, which was too expensive for him to accept.
Of course, the "chip shortage" has caused chip prices to continue to soar, but it has also rapidly pushed chip manufacturers to increase production and capacity. According to incomplete statistics, 25 8-inch and 60 12-inch fabs will be built between 2020 and 2024, with a total investment of nearly 1 trillion yuan, CCTV reported. That would increase global 8-inch wafer capacity by nearly 20% and 12-inch capacity by nearly 50%.
In this context, whether the terminal manufacturers, distributors or design factories chip inventory level in the past period of time has a rapid rise. According to reports, some foreign media to the world's nearly 2,350 chip related listed manufacturing companies as the object of collation found that the inventory amount of these enterprises in the first quarter of 2022 compared with the end of 2021 exploded by about $97 billion, the inventory surplus and increment are a 10-year high.
Specifically in China, "Financial World" weekly statistics found that the inventory of most A-share semiconductor listed companies, including SMIC, NaURA, Unigplendor Micro, Weil Shares, Micro Corporation, Zhaoyi Innovation, Star semi Guide, Monmount Technology and so on, have A relatively significant increase in the past year.
In Q1 2021, most companies' inventory growth was within 20% year on year. In Q1 2022, many companies' inventory growth was more than 70% year on year, and many companies even doubled. For example, Naura's inventory surged by 63.52% from 5.94 billion yuan in Q1 2021 to 9.712 billion yuan in 2022, while Monmount Technology and Zhuosheng Micro's inventory growth in Q1 2022 reached 107.7% and 120.48%, respectively.
However, chip supply capacity continued to climb at the same time, the demand side has quietly turned a corner, playing all players on the chip industry chain a surprise.
Due to the rapid decline in demand and the accumulation of inventory in the early stage, the major mobile phone manufacturers and computer manufacturers have to lower their shipment targets while launching a single wave of chopping upstream chip manufacturers. According to the report, almost all the top PC brands, such as Lenovo, HP, Acer and Asus, have cut their annual shipment targets by more than 20 percent on average. Xiaomi, OPPO and Vivo informed their suppliers in May that they would reduce supply by about 20 percent after the second quarter of 2022 compared with their previous plans, Cailiannews reported.
Reflecting on chip makers, Qualcomm's Snapdragon 8 series orders have fallen by about 10 to 15 percent, according to a research report from Tianfeng Securities, and it expects to cut prices of its two flagship mobile chips by 30 to 40 percent by the end of the year to clear inventory. Intel CFO Dave Zinsner has also said that PC chip revenue is in danger of declining.
What can be found, however, is that despite the huge drop, the price of many chips is actually still higher than the normalized price before the chip price boom in 2020. For example, in the CCTV report from 3,500 yuan to 600 yuan that stmicroelectronics chip, in 2020 before the surge of the normal price is only about 20 yuan.
Also ACCORDINGLY, the personAGE INSIDE COURSE of STUDY THINKS, ALTHOUGH RECENT CHIP price APPEARED TO plumMET, NOT BE ON TRADITIONAL meaning however "REDUCE PRICE", AND MORE IS A RATIONAL FALL AFTER CHIP price rises wildly.
Automotive chips are still in short supply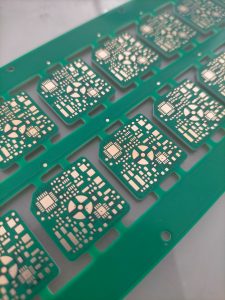 Weak demand in consumer electronics has led to a general oversupply of chips, but those for new-energy vehicles remain in short supply.
First of all, from the perspective of the demand in the terminal market, different from the large decline in the shipments of mobile phones and computers, the growth of new energy vehicles is quite encouraging, showing a trend of both production and sales.
In July 2022, domestic automobile production and sales reached 2.455 million and 2.42 million, up 31.5 percent and 29.7 percent year-on-year, respectively, according to the China Association of Automobile Manufacturers. Among them, the production and sales of new energy vehicles continued to maintain the momentum of rapid growth. In July, the production and sales respectively reached 617,000 and 593,000, which increased 1.2 times year-on-year, and the market share reached 24.5%, slightly higher than last month. Further extended to 2022 January to July, the production and sales of new energy vehicles in China respectively reached 3.279 million and 3.194 million, with year-on-year growth of 1.2 times.
And a new energy vehicle is reported to need at least 2000 chips, much more than the traditional fuel car needs 500 to 600 chips, the gap between supply and demand is obviously huge.
At a forum held in June 2022, Chen Yudong, president of auto core parts manufacturer Bosch China, said that the current chip products of Bosch China can only meet the average demand of 31 percent of auto manufacturers. Although the supply rate is expected to increase to 50 to 60 percent in the second half of the year, "lack of core" will still be the theme.
At the same forum, Zeng Qinghong, chairman of GAC Group, also confirmed the lack of core in the automobile industry. In the first half of 2022, GAC, affected by chip shortages and the pandemic, cut production by 160,000 vehicles and lost about 20 billion yuan in output, according to him. In the second quarter alone, GAC faced a shortage of 33,000 chips.
Gm announced in March that it would shut down a pickup truck assembly plant in Indiana for two weeks in April because of a persistent semiconductor chip shortage.
And it continues. According to Auto Forecast Solutions (AFS), an Auto industry data forecasting company, as of August 14, the global Auto market had a cumulative production cut of about 2,997,300 units due to the chip shortage, and the figure is expected to reach 3,836,200 units by the end of 2022.
With supply nowhere near demand, prices for many chips in the automotive sector have naturally held up. Nio Chairman Li Bin was quoted by China Business News as saying that supply chain pressures have eased recently and prices of core components such as chips have fallen, but not by much. Xiaopeng car chairman He Xiaopeng believes that the recent car chip prices are basically stable, there is a slight improvement.
But to really from the current supply and demand is still serious mismatch market, the automotive field wants to solve the "lack of core" problem, obviously still need a lot of efforts.
For this point, many car companies have actually invested in the upstream chip companies more action, among which, the MCU chip is particularly valued. For example, Guangdong Chip Semiconductor, a local foundry based in Guangzhou, completed the 4.5 billion yuan financing in June 2022, with the participation of a number of auto companies, including GAC, SAIC Motor and BAIC, and GAC has invested in this company for two rounds in a row. The funds raised will be used to build a new phase of the company's project to develop analog chips on 12-inch wafers for future car models.
Is Semiconductors heading for a 10-year recession?
The sharp drop in chip prices has raised eyebrows outside the industry, but it has been anticipated. In March, the CEO of Broadcom, a well-known communications chip giant, said in his earnings call that "the growth rate of the semiconductor industry will be reduced to about 5% in the future." In June, Chen Fuyang again mentioned that the semiconductor boom may not be sustainable.
The current chip price decline, also in line with the semiconductor industry cycle law. Generally speaking, the semiconductor industry will cycle between boom and severe recession. The cycle is usually four years. A complete chip cycle generally includes seven stages: demand explosion, stock shortage and price increase, investment and production expansion, gradual release of capacity, demand contraction, overcapacity and price decline.
Three years after the last boom began in 2019, the semiconductor industry has shown signs of shrinking demand since the beginning of this year.
In June, a report from investment bank Jefferies Group argued that given previous industry-wide core shortages, repeat orders and overheated investment in expanded production, combined with the current slowdown in demand due to COVID-19 and high inflation, "the semiconductor industry is likely to suffer an industry downturn in the second half of 2022 or early 2023."
Several agencies, including Citibank and Fitch Ratings, believe the semiconductor industry is headed for its worst recession in at least a decade and possibly two decades, driven by rising inventories and shrinking demand.
A big reason behind the chip slump is a slump in shipments of phones and PCS, as well as high inventories from hoarding.
For a long time, smart phones have been the largest market segment in the chip field, continuously contributing to a large number of players in the industry chain. Although in recent years, the average replacement period of consumers has been extended to 28 to 30 months, but with the stimulation of 5G and so on, it is still tolerable. Until this year, with the recurrence of the epidemic and the occurrence of the Russia-Ukraine conflict, the demand of the consumer electronics market represented by mobile phones has changed dramatically. Under the more cautious consumer attitude, the demand of the mobile phone market has begun to slow down at a faster rate.
In the second quarter of 2022 alone, global smartphone shipments fell 9 percent from a year earlier to 287 million units, according to Canalys. The PC side is no exception, with just 72 million PCS shipped worldwide in the second quarter of 2022, down 12.6% from the same period in 2021 and the biggest decline in nine years, according to Gartner. Other areas of consumer electronics, such as televisions and TWS headsets, are no better.
Semiconductor inventories in South Korea rose 79.8% in June from a year earlier, the biggest increase in more than six years, according to a recent report from the National Statistical Office.
According to a report by research firm VLSI, global semiconductor manufacturers' inventory of chips in February this year could support 1.2 months of downstream production consumption. Global inventories rose to 1.4 months of consumption in June and 1.7 months in July. A month ago, TSMC, the world's largest contract chipmaker, said it expected an inventory correction in the chip industry that would extend into next year.
Home
Chip prices crash? Is the crisis over? Don't be so optimistic
As we all know, "chip shortage" is the biggest crisis faced by the new energy vehicle market and even the entire automobile industry since the outbreak of the epidemic in 2020. What's more, this wave of "chip shortage" is global, not only in China.
Imbalance of supply and demand, make a lot of chip fired at high price, just to stmicro electronics company production of a chip electronic control system as an example, the chip at last year's price, rose to about 3500 yuan each, but considering the importance of the chip for car, such a premium has barely acceptable.
But some "insignificant" cheap electronic components, also in this wave of rising prices, are used by manufacturers to hype, as if in this era, as long as the word "chip" can be bold price.
It seems, however, that the situation is improving.
According to media reports, after several rounds of price inflation, the price of domestic automotive chips has gradually fallen, most of the chip prices are back to a relatively reasonable range, a small number of models with high premium is the price crash.
Of course, the chip prices, because as global outbreak haze dispersed, the upstream chip factory supply is restored, and the downstream enterprises affected by the previous "high chip", was forced to cut production, together with a lot of capital to see the chance of a chip circuit, choose the incoming, this also objectively reduced the supply pressure. But overall, this year the domestic auto industry chip supply is still relatively tight.
Data show that in July this year, China's passenger car production and sales volume were 2.21 million and 2.174 million, respectively, achieving year-on-year growth of 42.6% and 40%, which is not easy given the rebound of the epidemic and sluggish domestic consumption. In the second half of this year, demand in the auto market is likely to continue to rise with policy support, which may also put another round of pressure on chip supply.