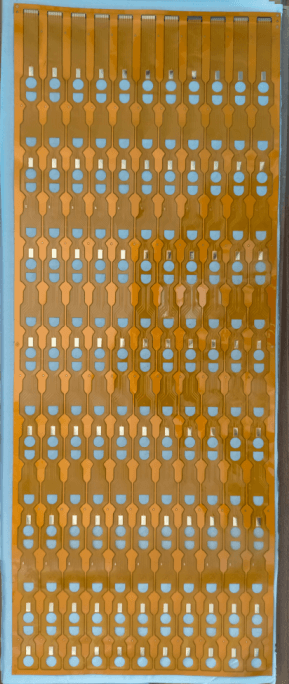 This flex PCB board of size 9* 50mm, 2 layers. Welded on top are nickel tabs and 3 resistors. This is a project of a Swedish customer.
The difficulty of this project is that the FPC is extremely long, and the stencil size, carrier size for SMT, and baking are beyond the conventional scope.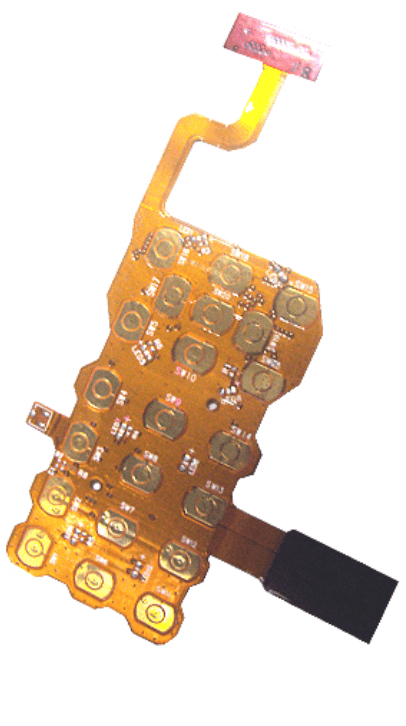 This is a FPC board for the remote control. Single-layer immersion gold process. This type of ENIG is 3μ, has better welding and connectivity, and the quality has been very stable.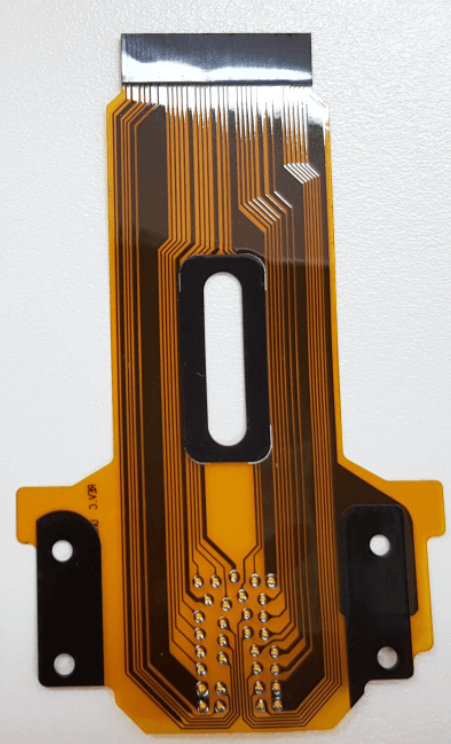 These Flex PCB are used for a famous brand printer.The board with tear drop pads and dimple. The board is 0.1mm thickness, ENIG surface finishing,with gold finger and stiffener.
It's a prototype order, we made 2 type, each 25pcs.We made 5K and 10K of a old version last year.