Today we introduce a gas meter PCBA project for a Russian customer. We have been making this PCBA in recent years, with 30,000 units per year.
At the beginning, we met on our company's website, https://finetechpcba.com/. They asked us to sign a non-disclosure agreement and visit the factory. We have been engaged in the PCB/PCBA industry for nearly 30 years, especially in the mounting and assembly of instruments and meters for many years. We are very confident and happy to accept customer requirements. Signing a non-disclosure agreement can reassure customers that their designs will not be leaked. Visiting the factory can see the sincerity of our customers and ours. We have modern workshops, dust-free, and advanced management. We are very happy to accept customer visits and audits.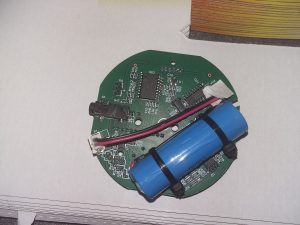 The customer's first order is for 100 gas meter PCBA and 4 PCB boards. At that time, customers will visit the factory and evaluate samples.
Our PCB factory is in Shenzhen, with more than 500 workers, more than 50 engineers, and the factory covers an area of ​​tens of thousands of square meters. We are the substrate supplier of BMW, so we are very confident to do this customer's PCB. And we have achieved the delivery within 7 days as required by the customer. At present, the PCB has been delivered to the customer, and the customer is undergoing testing.
The circuit board of this gas meter is very basic. FR4 board, 1.6mm board thickness, 1oz copper thickness, double-sided, surface process HASL.This PCBA is a double-sided patch and double-sided plug-in process. There is a customized battery and a customized LCD screen on it. And to fix the battery and LCD screen with straps.The LCD screen is not an ordinary LCD screen, it has a chip connected to it on the back. Therefore, according to the customer's requirements, we first design, and a drawing will be issued to the customer for confirmation after a week. After all confirmations, the customer signs and seals each page of the drawing. The sample of the LCD screen was tested for a month, and then it entered the batch.The battery parameters of the gas meter are nominal voltage 3.6v, nominal capacity 2700mAh, maximum continuous current 100mA, maximum pulse current 200mA, working temperature -55°c-+85°c, weight 17g.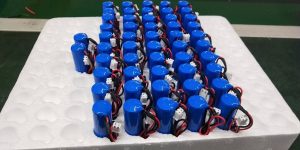 Later we also did a series of tests. Safety test, temperature test, measurement test, function test, etc. In the end, the gas meter is placed in a circular casing, and the height of the components and the thickness of the overall PCBA need to be closely fitted to the casing.
Our factory has also done many PCBA projects for water meters and electricity meters. There are also the national grid, base stations, etc.